Care - Microsoft & Testing
·
Multiple locations
D365 Manufacturing Senior Business Consultant within Solution Optimization
Do you have experience working with D365 or AX2012, especially in manufacturing? Would you like to challenge and help our customers making better decisions and utilizing their D365 solution? Do you have great communication skills and share our strive to be our customer's trusted digital advisor? Then you might be our next colleague. 🤩
Requirements
Hold 3-5 years of experience within D365 and/or AX2012, and skilled in the area of Manufacturing
Ability to see tasks at both tactical and operational level - preferably also on a strategic level
Have a master's degree
Fluent in English in speaking and writing, meritorious if you are fluent in Swedish as well
We're looking for you who's service-minded, self-driven, and takes responsibility for your own tasks and customers. And of course a great sense of humor. 🌼

Role description 
You will build deep, trustful, and meaningful relationships with our customers when helping them to develop their business on their D365 platform. Currently, we see an increasing amount of exciting and challenging D365 customers globally in our area for Solution Optimization. In Solution Optimization you will assist our customers in utilizing the potentials in their ERP solution. You will be the one to identify our customer's requirements and match them with technological capabilities and with Microsoft's continuous release plans.
You will be involved in a bunch of services, such as advisory, requests, and changes from our customers as their business grows and they request help on their D365 platform. You will act as a trusted digital advisor when guiding and recommending to our customers how to obtain a new release in their business and solution. Shared knowledge is the best knowledge, and therefore you will also connect with your global colleagues to share knowledge within your core competencies. 🌍
You will be located in one of our offices in either Stockholm, Malmö or Gothenburg. You will have a varied working environment, some days in-house at the office and some days out meeting with customers. 
What we can offer 
You'll get the opportunity to work with many interesting customers, both national and international. We want customers for life and we always strive to be up to date with the newest market trends and Microsoft technologies to ensure that we can match our customers' business development requirements. This means exciting assignments for you, as well as continuous development and the opportunity to work with the latest techniques. Also, the variety of different tasks is fun. We work on a strategically but also very tactical and operationally level as the preferred trusted digital advisor for our customers.
Except this, you will be a part of both a local and global team, where you not only share knowledge but also a laugh or two. 😃 We value our employees and leave room for flexibility so that you'll master a work-life balance. 
Application
You can apply by sharing your CV or LinkedIn profile with us and you don't have to fill in long questionaries. For any questions, feel free to reach out to Britt Munk-Madsen, Director for Solution Optimization, either by e-mail or LinkedIn. We look forward to hearing from you. 😃

About Columbus
Columbus is an IT consulting company with 1,800 employees worldwide. We guide customers in their digital transformation so that their companies can continue to be successful for a long time to come. Over the last years, over 5,000 customers hired us. 
With our three-year strategy Focus23 we aim to be the preferred digital trusted advisor so that we can unleash our full potential, locally and globally. We want customer-centricity, larger customers, and a truly global operating model. We focus even more now on delighting our customers, empowering our people, and including sustainability in everything we do. 
And we have a solid starting point! 🚀 For the past years, we have established a strong market- and financial position offered end-to-end digital solutions, and improved our customer loyalty. Now we are expanding, and we want you to be a part of our journey!
Working at Columbus
Take a sneak peek at our Instagram account to build an idea of what life at Columbus is like. 
Entirely unfiltered we have collected reviews from previous and current colleagues. Click below to read more.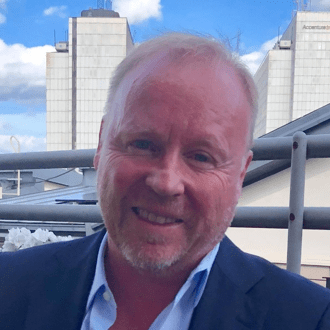 Related jobs
About Columbus
We bring digital transformation so our customers can thrive far into the future🚀

Columbus is a global IT services and consulting company and we are experts in designing, developing, implementing, upgrading and maintaining digital business applications. Our mission is to help our customers to gear up for the future and to succeed in the digital transformation. Any change is daunting but we will be there, every step on the way. 👫
Our secret to success is a comprehensive solution portfolio, deep industry knowledge, extensive technical expertise and profound customer insight. And of course, our entrepreneurial environment, passion to develop ourselves and strong team spirit. This has worked very well for us for over 30 years.😊
Are you ready to transform with us?
Already working at Columbus ?
Let's recruit together and find your next colleague.