Care - Microsoft & Testing
·
Multiple locations
Lead Solution Architect to D365 Solution Optimization
Do you have experience as a Functional Solution Architect, or Senior Consultant, and feel ready to take the next step as a Lead Solution Architect? Do you have high communication skills and strive to build deep long-term relationships with customers? Do you share our ambition to be our customers' trusted digital advisor? Then this might be the position for you. ⭐️
Requirement profile
Solid experience acting as Functional Solution Architect or Senior Consultant in D365 or AX2012 (7+ years)
Proven sense of acting/challenging our customers on C-level due to solution architecture design and governance
You are skilled in one of the following areas: Finance, Supply Chain, Manufacturing, Integration or Security
Have a master´s degree
Experience in management of customer teams
Personal skillset
Ability to see tasks at both tactical and strategic level
Ability to communicate on all levels 
Sparring and knowledge sharing to develop colleagues in your team
Ability to build trustful, meaningful, and long-term relationships with our customers
You will work globally therefore fluent in English is a requirement, fluent in Swedish is beneficial. 🌎
Role Description
As Lead Solution Architect you will work customer-facing, and ensure delivery of the solution scope through defining the solution and supporting the right consultants in delivering. You will work closely both with your team and customers, as well as our Service Delivery Management Team and Leadership team. Your role is to become a highly specialized delivery resource, who's primary responsibility is to safeguard the overall solution design, rather than building the solution directly. You will be responsible for creating overviews for complex solutions that could be passed to others to define detailed specifications.
You will have a unique set of responsibilities in this role, e.g. pre-sales, training, and internal business development. Together with the Service Delivery Management Team and the Leadership team you actively participate in defining change strategies and mastering the negotiating mindset.
Shared knowledge is the best knowledge, don't you agree? 😊 As Lead Solution Architect your task is to stay updated on new market trends and Microsoft technologies – so you can share your new knowledge with colleagues, but also to make sure we can match our customer's requirements to technological capabilities and Microsoft´s release plans.
You will be a part of our business line Microsoft Care & Testing where our area of Solution Optimization is growing, and you will be a key resource when it comes to assisting our customers in utilizing the potentials in their ERP solution.  
What we can offer
We value work-life balance and believe that happy employees equal happy customers. You will have freedom under responsibility, the opportunity to continuously develop and take on a greater responsibility if you'd like. We are always staying up-to-date with the latest techniques and Microsoft's new releases, so there's no risk you'll fall behind in the tech landscape. 🖥 You will also be a part of Solution Optimization, which is a field growing in Columbus, meaning you will have an impact on their ways of working and forming the team. 
Application and recruitment process
You can easily apply with your CV and/or LinkedIn. The process consists of a logic- and personality test, a shorter phone interview, and two Teams-interviews with your future manager and colleagues. Welcome to us, we look forward to your application!
About Columbus
Columbus is an IT consultancy company with 1,800 employees worldwide. What we do best is developing, implementing, and maintaining digital solutions. Our task is to guide our customers in their digital transformation so their company can continue to be successful for a long time ahead. For the past 30+ years over 5,000 customers have hired us. In other words - we are on a great journey. 🚀 We believe the key to success is our wide offer of technical solutions, deep industry knowledge, extensive technical expertise, and a proper dose of customer understanding. 
Working at Columbus
Have a look at our Insta-feed to create an image of what it's like working with us through our colleagues. 

Entirely unfiltered we've collected reviews from current and former colleagues. Press below to read more.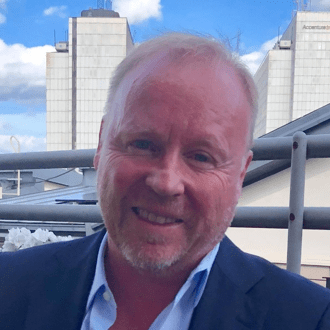 Related jobs
About Columbus
We bring digital transformation so our customers can thrive far into the future🚀

Columbus is a global IT services and consulting company and we are experts in designing, developing, implementing, upgrading and maintaining digital business applications. Our mission is to help our customers to gear up for the future and to succeed in the digital transformation. Any change is daunting but we will be there, every step on the way. 👫
Our secret to success is a comprehensive solution portfolio, deep industry knowledge, extensive technical expertise and profound customer insight. And of course, our entrepreneurial environment, passion to develop ourselves and strong team spirit. This has worked very well for us for over 30 years.😊
Are you ready to transform with us?
Already working at Columbus ?
Let's recruit together and find your next colleague.